The farm is a great place for families, educational and group visits to suit all ages enabling visitors to connect with nature and interact with various animals and birds. It stands out from other farm attractions as it is spread over a mile and a half of beautiful wooded and rose walkways.
Petting Farm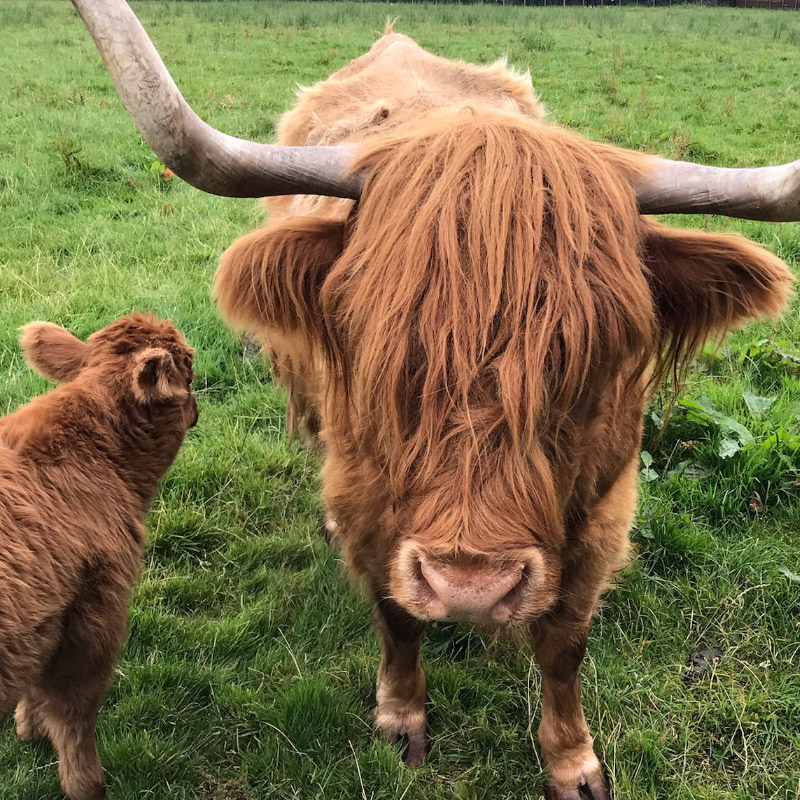 Come along and pet some of our super cute animals. We have snakes, rabbits, guinea pigs, bearded dragon, kittens.
Enchanted Forest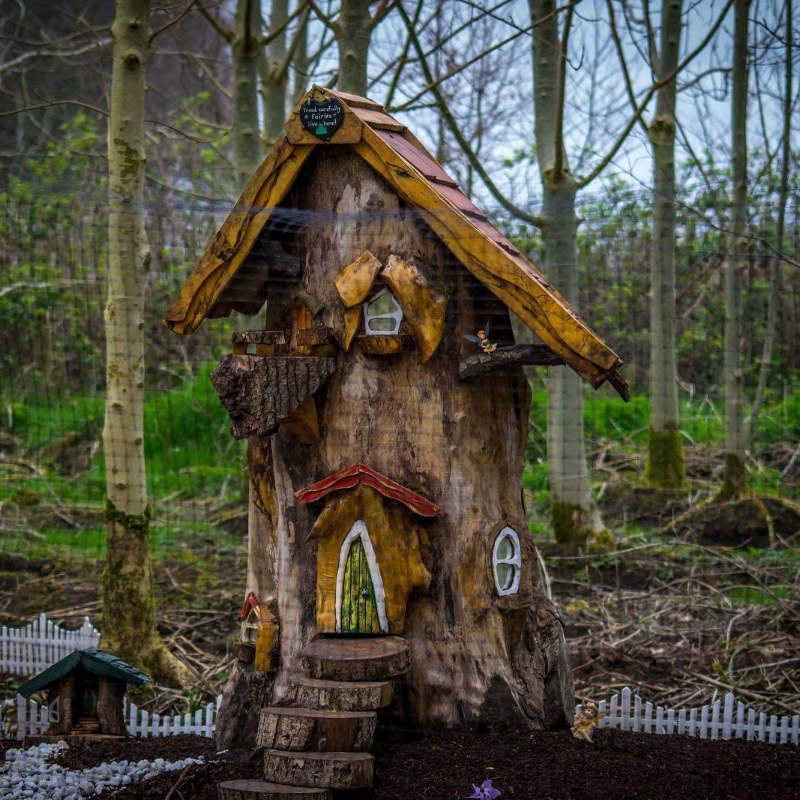 Tinkerbell and friends have moved in and set up home in our wonderful enchanted wood. Look for the fairies high and low, stop at the village can you see the tooth fairy or tinkerbell's home? Or spot some lovely wildlife running through the wood.
Rose Walkways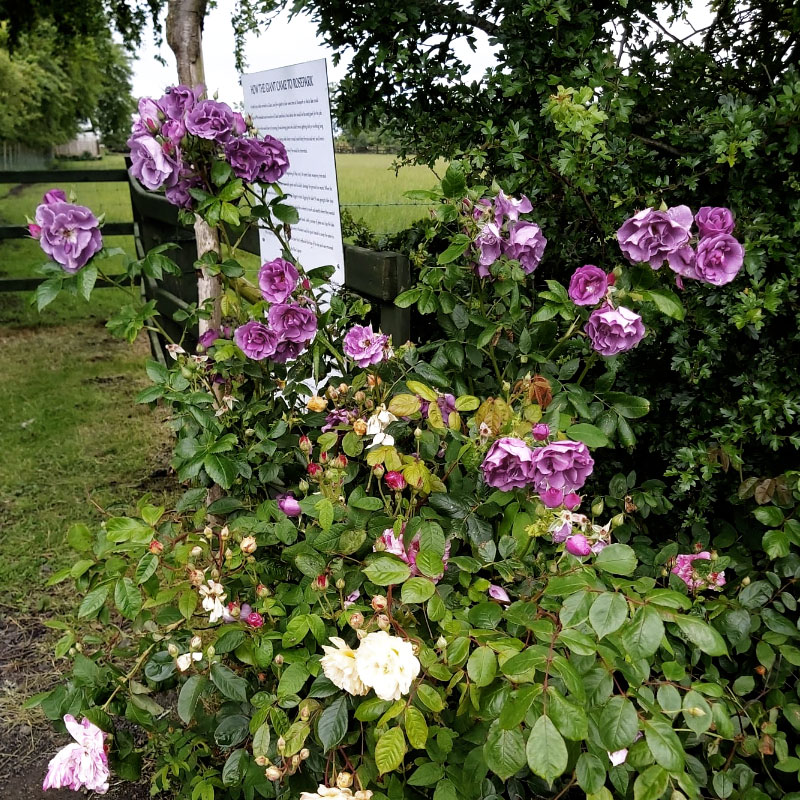 It stands out from other farm attractions as it is spread over a mile and a half of beautiful wooded and rose walkways.
With over 4000 roses planted on various walkways around the farm follow the rose walk signs for the beautiful smell and leisurely walk.
Blue Lagoon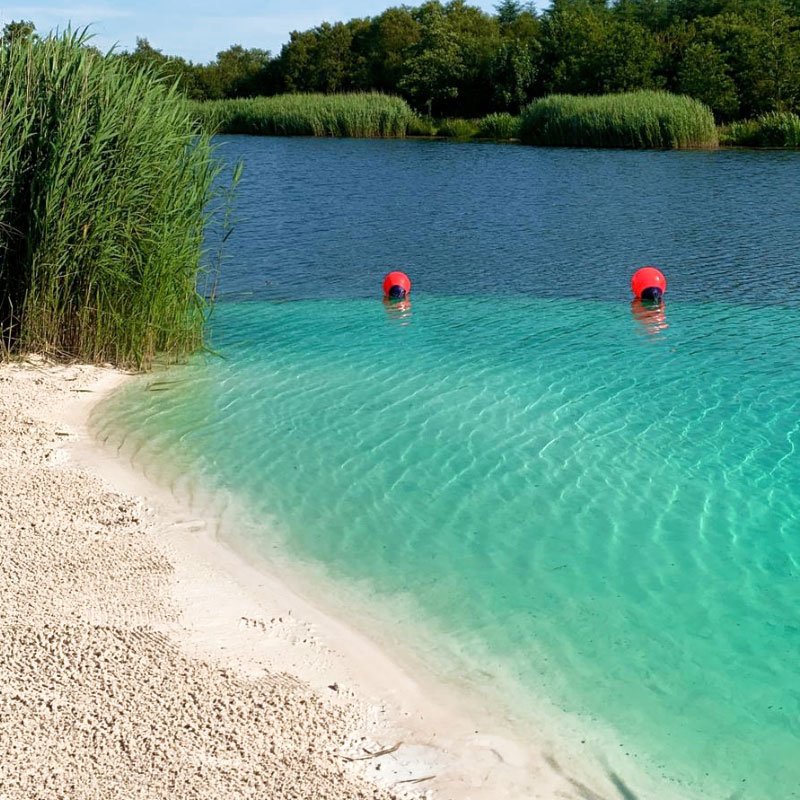 The beautiful blue lagoon has been transformed into Northern Ireland's first inland beach, where children and adults can paddle or build sandcastles.
Indoor Playbarn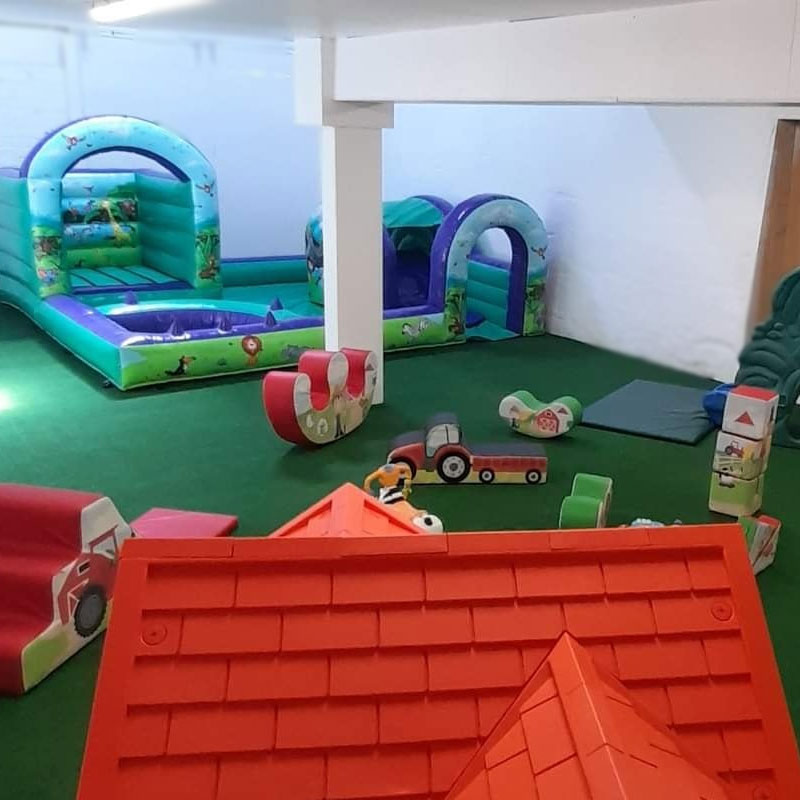 Perfect for children under 5 to blow off some steam. Indoor bouncy castle and soft play.
Tractor Track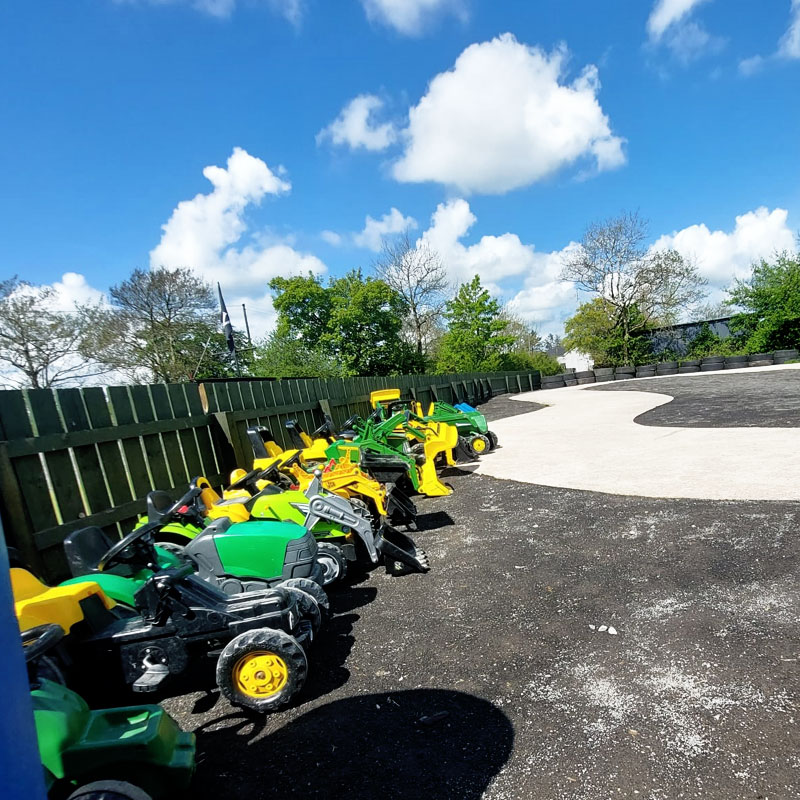 For all those little farmers. Pedal Tractors and dumpers of all sizes.
Giant's Lair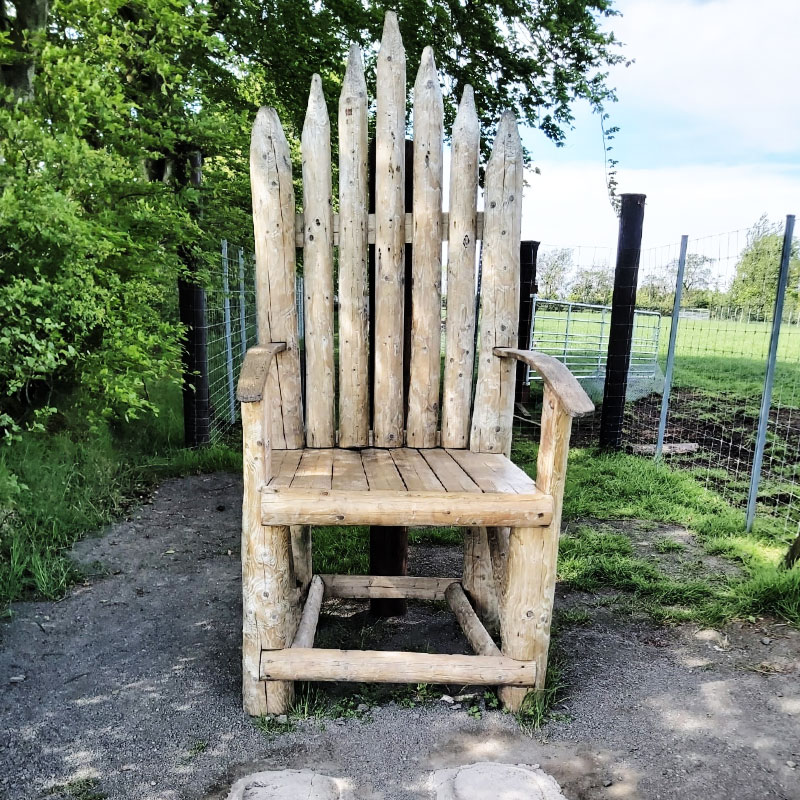 During your walk around the farm stop off and jump on to the giants chair before he comes back from the shop. Count his steps as you make your way to the tearoom.
Pirate Ship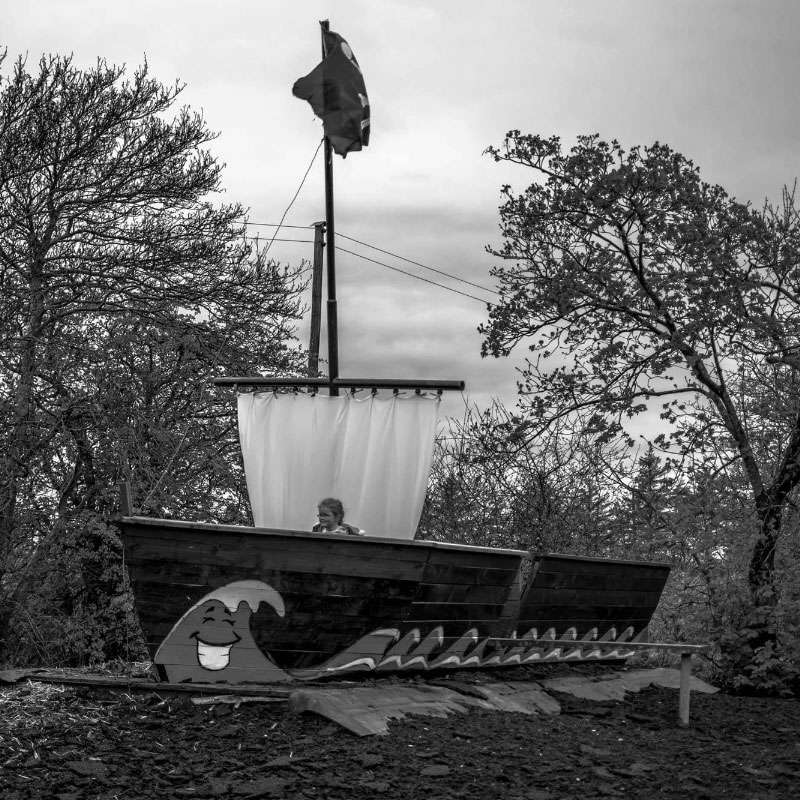 Ahoy, me hearties. All hand hoy! Batten down the hatches and bring a spring upon 'er.
Everyone loves role play and there isn't much better than being pirates, walk the plank and land on soft spongy rubber.

hello worls
Large Playareas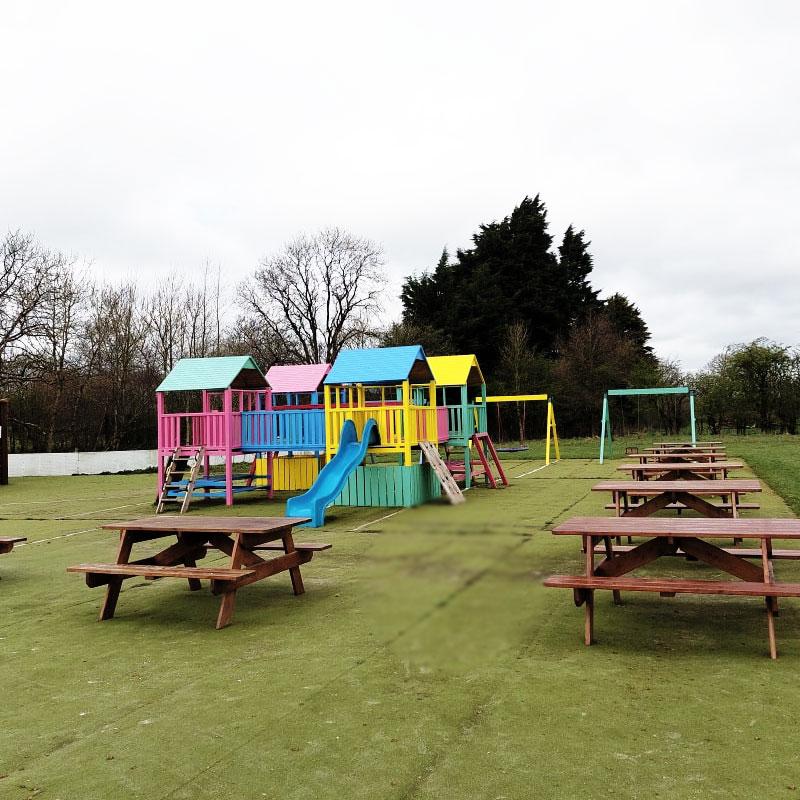 Here at Rosepark Farm we have play areas throughout the Farm – however our biggest yet in just above our Blue Lagoon Beach and is the perfect resting spot for your picnic! Also tea, coffee and other items available at our little shop.
Indoor Picnic barn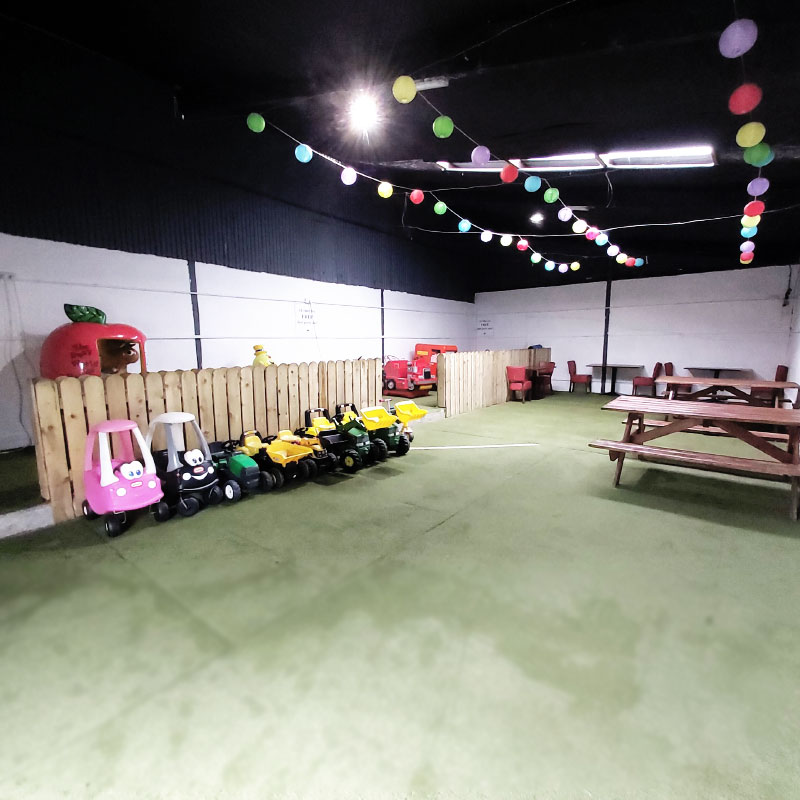 Free coin operated rides and picnic table to enjoy indoors if the weather isn't so nice. You can have your own lunch or get food from the BBQ or Ruby's to enjoy in here.
Quad Train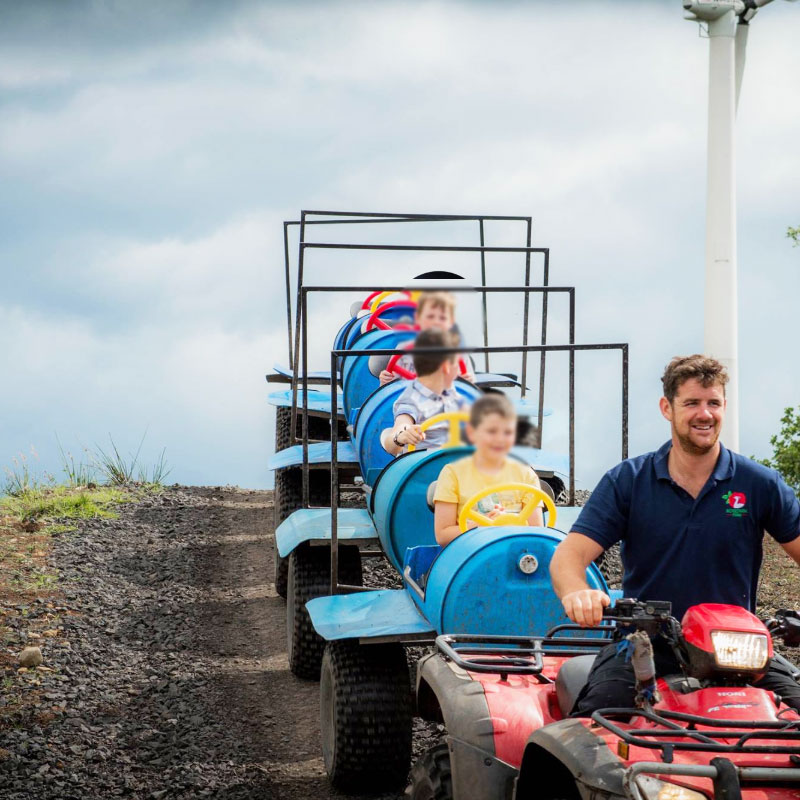 How could we forget about our most popular activity! Our Quad Train is always running at Rosepark farm. Our Quad Train is £2 per person, you can choose to start your Rosepark Farm journey with it or end with it!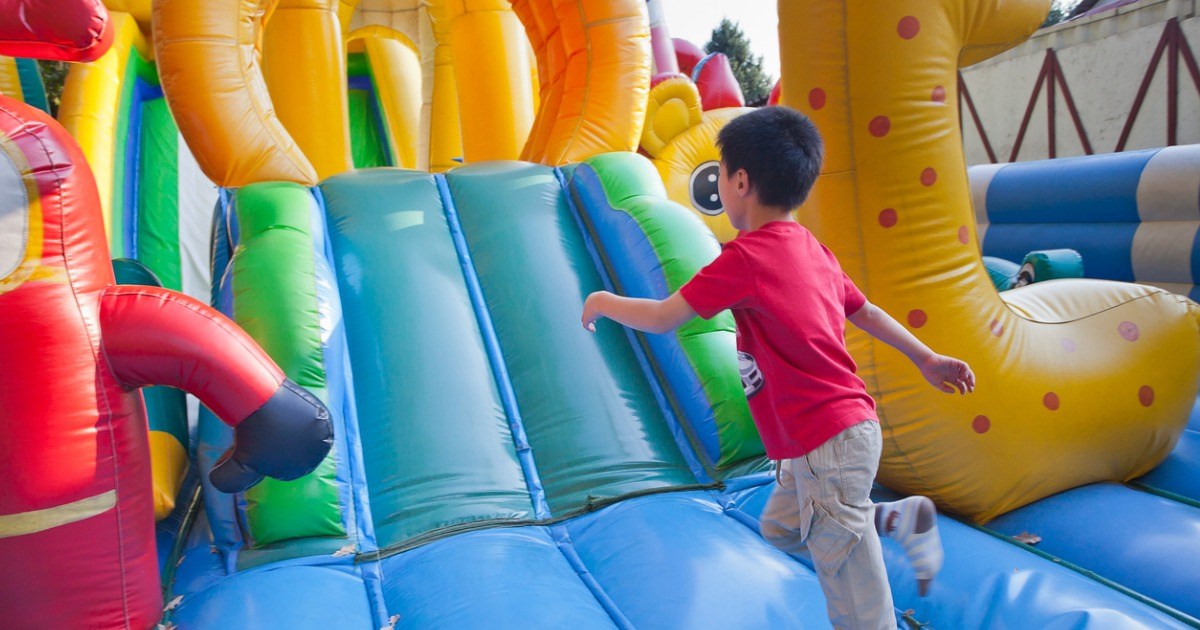 Bouncing off in style…
We've added a new massive playarea behind Ruby's Tearoom with 3 bouncy castles, digger sandpit, large swings and a double 30m zipline.